Who are we ?

'Arm of Joy' is an NGO in the form of a Trust, to cultivate Smiles around. A humble attempt to provide a platform for you all to 'Give & Take Joy'. When we do something for the benefit of others, it will be our souls which would get filled with Joy, along with that of the beneficiaries. More than considering such activities as an act of kindness or charity, it is better to count it as means of Joy. And that is why the slogan of this NGO reads, "Doing things for others is not Charity, but sheer Joy".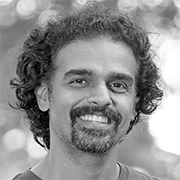 Anoop Gangadharan
Managing Trustee
We never do fundraising for the execution of various activities. We just utilize funds voluntarily contributed by people for doing noble things. It's simply the reverse method of what other NGOs usually do.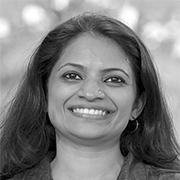 Rekha Das
Treasurer & Trustee
The NGO which came into existence in the beginning of 2015 provides a platform for those who want to do something to bring a smile on the face of the underprivileged around us. In other words, we act as an event management team to fulfill the wishes of those who want to do noble things for others. Thus we provide assistance to the deserving people in our society and raise the voice for the helpless beings around us. We care about orphan children, women who are in trouble, kids with special needs, the aged and the abandoned, the ones who are suffering from pain and poverty, people who suffer from abuse and cruelty and so on.

We undertake the responsibility of designing and implementing various events and projects with 100% transparency and accountability to the public and private event sponsors. And thus make a difference, extending a helping hand in Social Engineering. We regularly conduct social research and after identifying the most deserving and genuine cases, invest our efforts on behalf of all those who want to be part of social action and change. We strive to bring a smile of relief on the face of people in distress, offering them support through coordinated efforts and expertise in various fields. Our mission is to encourage, empower and establish the spirit of social work and involvement in the modern society, especially the youth and the ones who are active in social media.

It is a proven fact that Hostility & Joy are two things which are contagious in this world and why don't we put in some effort to spread the second one? Letz extend our arms to explore Joy, surround ourselves with plenty of positive minded people, spend quality time, share amazing ideas, execute emotional projects, have great amount of fun and celebrate life.